"Lost in Interpretation" is a video installation showcasing a collection of spatial designs built upon several layers of interpretation on a series of motion sequences. It is an experiment of a collaborative effort between AI and human designers.





As a response to the industry's continual pursuit of hyper-realistic motion capture, we see the loss of resolution in AI-interpreted motion capture as a design opportunity. Rather than using the precision-focused technology of motion capture suits, we attempt to use motion capture created by
Radical AI
, which uses machine learning technology to interpret user captured motions.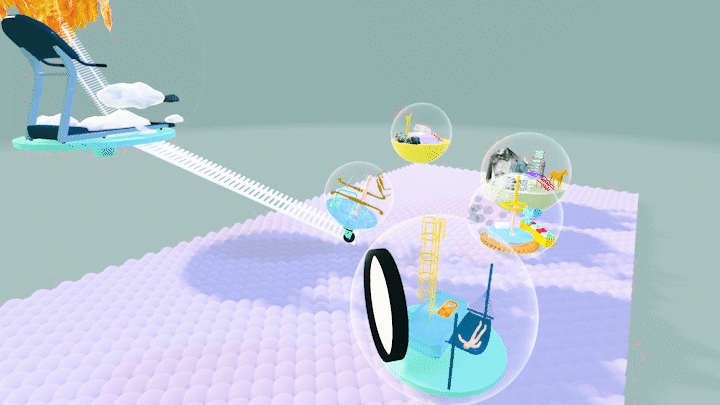 A Design Experiment

We were interested in exploring three questions in this design experiment:
What kind of opportunities does the loss of resolution bring?
When removed from the original context, how can motions be interpreted? What do different layers of interpretation do to the original motion?
How do we use motion capture as design tools, instead of production output?



Each creates two sequences of motions, using Radical Ai.

Motions from different contexts are put back to back to form sequences, while the contexts are kept confidential from the other designer.



Exchange motion sequences without revealing the context to each other.

< click on image >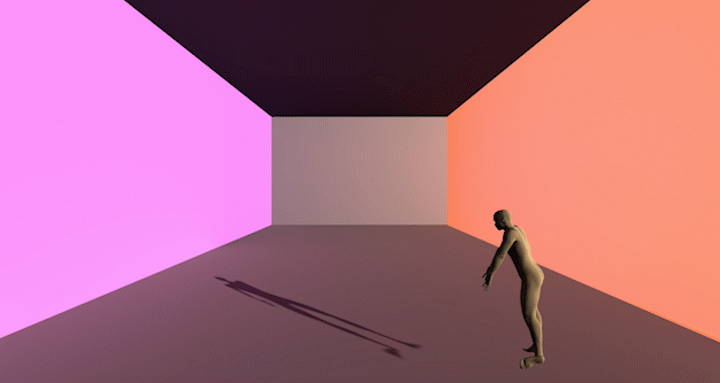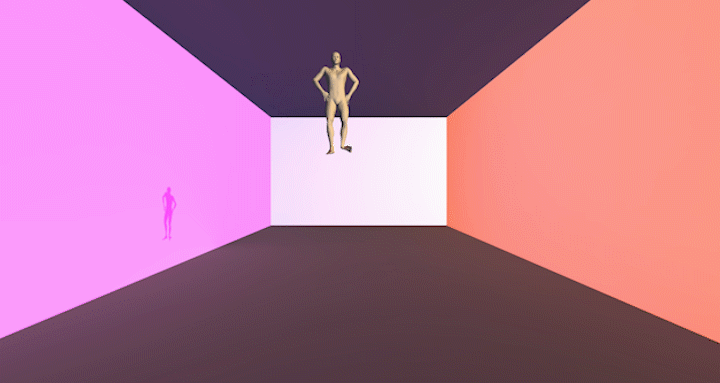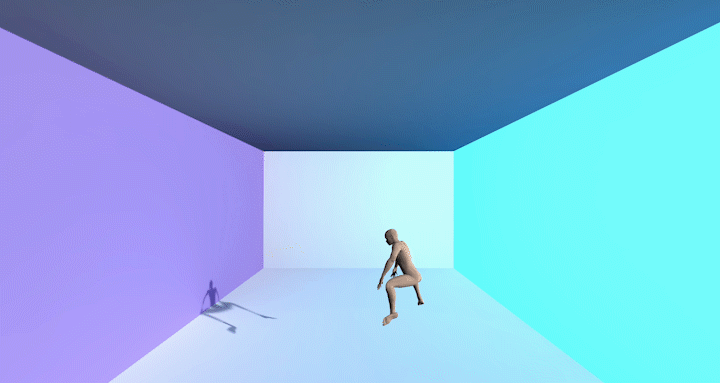 < click on image >











Interpret the motion sequences that we receive from each other, design the spatial plan around the motion.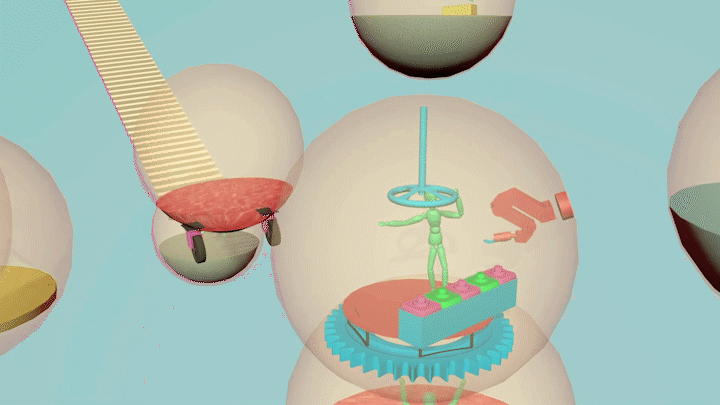 Reveal context, discuss through the design process with each other, and reflect on the process.
Combine, animate, and render the spacial design we each came up with.
#MotionCapture #Cinema4D #Unity3D #Sketchup #AfterEffect
In collaboration with Rachel Waterhouse
Project Duration: 2 weeks
2019
+index